What is the aim of this fund?
"The Fund seeks to invest in and provide support for technology enabled businesses"
Rajeev Saxena, Velocity Capital Advisors
The dynamics of the technology market have been transformed over the past decade. The advent of the digital economy has given innovative start-ups the ability to disrupt the way well-established industries operate, with the potential to rapidly undermine entrenched businesses and quickly achieve remarkable valuations. It is a time of opportunity for innovative companies with the products and ideas to challenge the way traditional businesses operate.
The Investment Consultant aims to exploit this opportunity, appraising potential investments not just for the traditional business qualities of strong management, robust operations and risk management, but also for dynamic attributes that flourish in the digital economy and technology environment, namely: innovation, scalability, agility and speed to market. The Investment Consultant will present to the Investment Manager opportunities to invest in start–up and early stage businesses that exhibit these characteristics.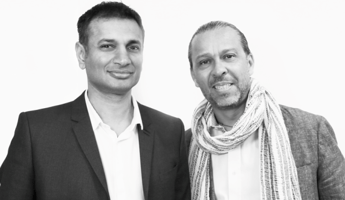 Key Individuals - Raj Saxena has founded a series of successful entrepreneurial businesses across a range of industries. These include MPPI, an Indian media fund, raising money and managing Indian property ventures, a 200mw wind farm development near Istanbul and Soho House Mumbai, a franchise business launching the Soho House brand in Mumbai.

Bil Bungay co-founded Beattie McGuiness Bungay (BMB), an advertising agency that went on to become one of the fastest-growing agencies and considered one of the most creative advertising and marketing agencies of the decade. His entrepreneurial spirit, combined with almost 30 years of creative and marketing experience, has helped him bring many ideas to fruition, for example, Purple Bricks, and mentoring numerous early-stage businesses.

Raj and Bill are supported by a team of experienced investment professionals with backgrounds in venture capital, private equity and entrepreneurship.
At a glance
Investment goal
Growth
Relative risk
High / Adventurous - Capital at Risk

Invests in
Technology sector
Digital sector

---
Target Return
2.5x return after five years
Not a reliable indicator of future income.
---
CURRENT STATUS
Closed to new investors (as of September 2018).